Learn about
Earth Horse Energy Advisors

Earth Horse believes in being kind, honest, and exhibiting the utmost standards of integrity.
We have a strong work ethic and are a work horse!
We will tell you the truth, not necessarily what you want to hear. We believe in integrity over making a dollar.
Earth Horse Energy Advisors was founded in 2021 by Ryan Ferguson Young.
 
Mr. Ferguson Young has been actively involved in the Canadian oil & natural gas M&A marketplace since 2006 and  has dedicated his career to assisting the niche market of under $100 million. 
Earth Horse offers various services which include the engagement to actively market the shares and/or the properties of exploration and production (E&P) companies, providing investor relations support, and offering market valuations and fairness opinions.
In addition to providing expertise in marketing E&P interests, Earth Horse offers assistance with buy-side mandates, third-party negotiations, detailed information analysis, and strategic planning.
While Earth Horse focuses mainly on the upstream segment of the Canadian oil and natural gas industry, the founder has experience in marketing and providing valuations relating to midstream assets.
The founder of Earth Horse has not only worked closely with the executive management teams of both public and private E&P companies but has also worked closely with banks, hedge funds, lawyers, and receivers in the Canadian mergers, acquisitions, and divestitures marketplace.
Founder & President
Ryan Ferguson Young
Ryan, the founder of Earth Horse, began his career in the Canadian oil & natural gas M&A marketplace in 2006
working with the independent advisory firm, Sayer Energy Advisors. He held increasingly more senior positions at Sayer, until being promoted to the firm's Vice-President.
During his career, Ryan has managed approximately 100 mandates and has been involved in the closing of over $1.0 billion in transactions. He has participated in transactions that range in value from below $1 million to over $250 million and is a seasoned professional in providing valuations and fairness opinions to the industry.
In May 2019, Ryan joined ATB Financial's E&P Corporate Banking group as a Portfolio Manager of a $1.0 billion lending portfolio. 
Prior to entering the Canadian oil & natural gas industry, Ryan worked as an Energy Analyst and Trader for a large multi-national power company and was a Lumber Trader for a Calgary boutique.
Ryan was a founder and a past board member of Algonaut Capital Corporation, which is in the blockchain/crypto space. 
Ryan has other interests which include art, classic cars, fashion, golf, and architecture.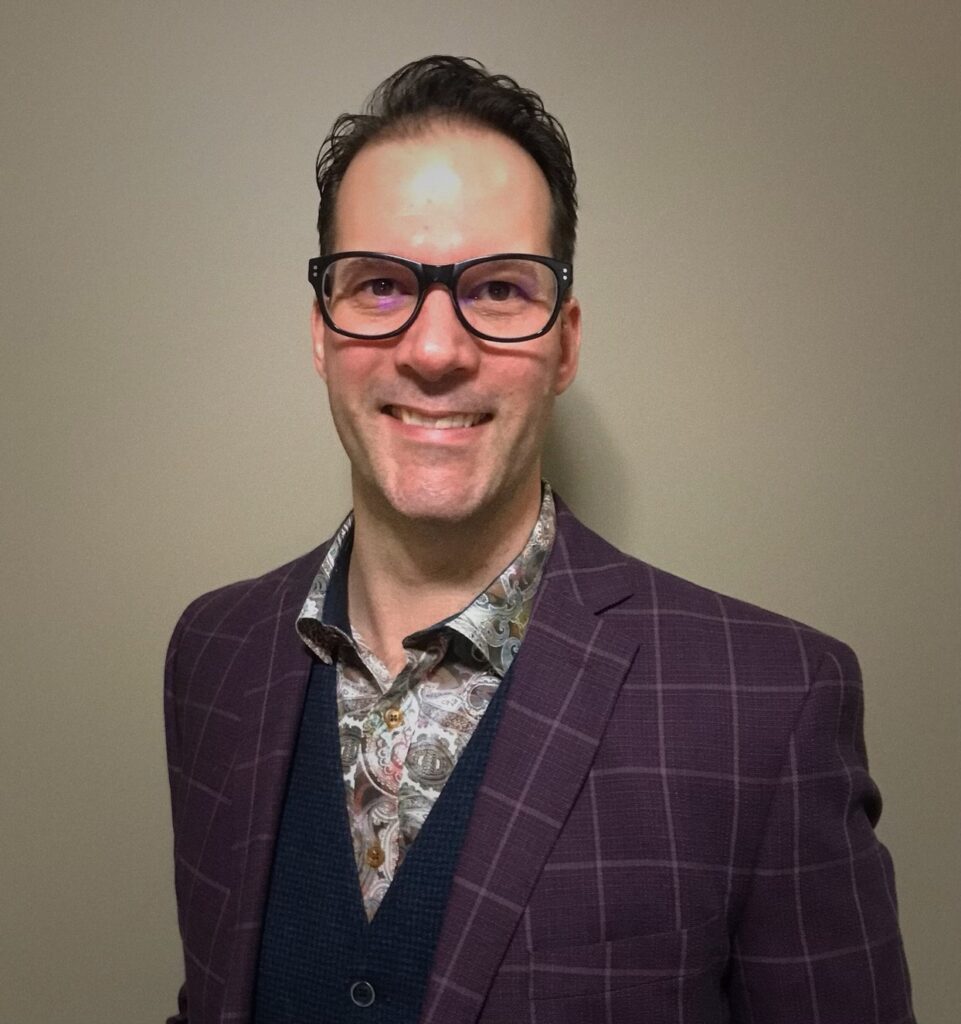 Vice President
Mark Lackie
Mark Lackie is a commercial and joint venture executive with over 25 years of experience in the energy sector with a broad spectrum of companies from small private start-ups to large public companies.
Mark is recognized as an integrity-driven deal maker with an established record of successfully identifying, negotiating, and executing on billions of dollars in acquisitions, dispositions and joint ventures aimed at maximizing value and shareholder returns. A critical thinker and innovative problem solver, Mark is highly motivated and exceptionally adept at assessing complex issues and implementing business solutions aligned with strategy quickly and cost-effectively.
Most recently, Mark has held senior management positions at both Taqa North Ltd. and Seven Generations Energy Ltd. prior to joining Earth Horse.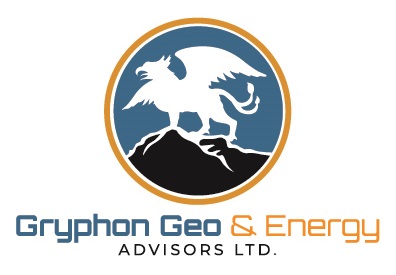 Strategic Partnership with
Gryphon Geo & Energy Advisors Ltd.
Earth Horse announced on June 21, 2022 that it and Gryphon Geo & Energy Advisors ("Gryphon Geo") formed a a strategic partnership to compliment on each company's strengths and significant experience in the Canadian oil & natural gas industry. The founder of Gryphon Geo and the founder of Earth Horse have worked together at another advisory firm.
Gryphon Geo provides extensive technical experience with the founder having 25 years of experience working with both exploration and production ("E&P") companies and advisory firms/investment banks.
Gryphon Geo is a private company that was founded by Mr. Robert Panek earlier in 2022.  Mr. Panek is a professional geologist with APEGA and has been active in the Canadian oil and natural gas industry since 1997.  Robert has a Bachelor of Applied Science in Geological Engineering, a Master of Science in Geology, and a Master of Business Administration.  He has been actively involved in geological analysis, having worked in exploration, development, and operations positions for Talisman Energy Inc., Encana Corp., Jupiter Resources Ltd. and Crew Energy Inc. among additional smaller entities.  In addition to his roles with E&P companies, Mr. Panek has over eight years of experience at energy advisory firms (RBC Capital Markets, RBC Rundle (formerly Rundle Energy Partners) & Sayer Energy Advisors) where he led all aspects of business development including the technical and economic evaluations of hundreds of properties, marketing of assets and corporate divestitures, assisted with buy-side mandates, negotiations, strategic planning, and the identification of upside opportunities. Mr. Panek also has energy transition research and oil & natural gas infrastructure experience.
Gryphon Geo specializes in geological and energy advisory services with a focus in Western Canada. Gryphon Geo assists with geological evaluations of oil and natural gas assets for acquisitions, divestitures, or organic growth.  Gryphon Geo's geological solutions include updating existing or creating new geological maps, cross sections, schematics, and other related materials.  Gryphon Geo can assist with the identification of upside opportunities, strategic planning, business development strategies, or help with the creation and development of materials for corporate presentations, investor presentations, or other marketing materials.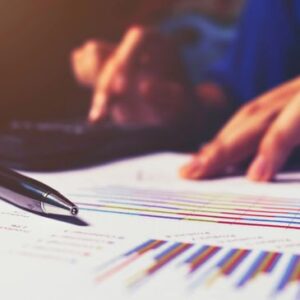 Mark and Ryan worked together at Sayer, where Mark held an Associate position. During his time with Sayer, Mark managed a number of oil & natural gas offerings, provided analysis of the industry, and prepared a number of oil & natural gas market valuations. 
Prior to Sayer, Mark worked in Equity Research at CIBC World Markets, covering the senior E&P space. 
To complement the significant M&A experience and banking knowledge of the founder, Earth Horse has built a network of technical and operational professionals. Each of the consultants has decades of experience in the oil & natural gas industry. Some of the consultants have built and run small and medium-sized companies while others have had successful careers with large multi-national corporations.   
These relationships add significant depth, which translates into Earth Horse being able to provide exceptional value and customer service to its clients.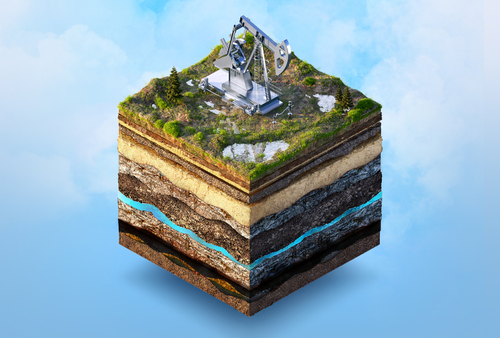 Earth Horse -
Behind the Name
The name, Earth Horse, has a couple of meanings. One is how it relates to the oil & natural gas industry and the other is how it is associated with the Chinese Horoscope.
The energy sector is the work horse of the modern world. Oil and natural gas fuels almost every means of transportation in one way or another and is the raw material used in a substantial number of products. 
Oil benefits our lives and is vital to the production of many everyday essentials. 
The by-products from oil refining are used in the production of plastics and chemicals as well as asphalts, lubricants, tars and waxes, and in the production of fertilizers. Oil is used in the production of detergents, paints, and even medicines, plus a number of other products that the general public is unaware of.
Natural gas provides electricity that is used for cooking, heating, and in many industrial operations. It is the cleanest burning petroleum-based fuel.
The oil and natural gas industry is the work horse of the global economy, it provides and supports hundreds of millions of jobs and is the catalyst of technological advancements. We are fortunate to have a high quality of life due to the oil and natural gas sector!
Canada's oil and natural gas sector is a leader in innovation and technological advancements to reduce greenhouse gas (GHG) emissions. It is among the most responsibly produced energy sources in the world!
It is time that the world and our own people acknowledge and respect Canada's oil & natural gas industry for all it does to support innovation, reduce pollution, and provide capital to sustain our high quality of life! 
Below is a small sample of the thousands of products and industries that benefit because of the oil and natural gas industry. Hydrocarbons are used in the production of products, as a fuel source, or provides the means of transportation. 
.
How Earth Horse Associates with
The founder is an Earth Horse of the Chinese horoscope and believes that many of the qualities of an Earth Horse encapsulate what he wanted the company to stand for.
People born during the Year of the Horse have a pleasant, friendly, easy-going personality. They are extremely easy to get along with and they have a knack for instantly putting people at ease.
Horse-born people are high-spirited and lively with a witty sense of humour.
Horse people that are modified by the Earth element are far more grounded and stable than most Horses; they are more logical and cautious than other horses. Earth Horses consider carefully before making decisions and easily adapt to the changing environment.
Earth Horses make use of their intelligence and weigh all of the pros and cons before making a decision. When it comes to intuition they have a sixth sense that is quite uncanny.
An Earth Horse person is sincere and sensitive. They would never lie, but Earth Horse people can be blunt.
They work well in a fast paced environment and can remain calm even if things are unpredictable. Earth Horse people are hardworking and happily take on the most difficult work.
Creative and self-confident, Horses approach all things willingly. They are quick-witted, mentally alert and are quick to catch on. Because of their ability to think on their feet, Earth Horses can make accurate decisions without hesitation.
Due to their dislike of being idle, Horses get involved in many activities outside their chosen trade. They are good with their hands, attracted to art, and are skillful craftsmen with a gift for being innovative.
WCSB Divestitures is a division of Earth Horse Energy Advisors which focuses on the micro to small-cap A&D market, complimenting the mid to larger market that is serviced by the Earth Horse brand.
We have extensive experience assisting with divestitures in the low-end market, know the purchasers and understand how to properly market assets and companies.